Our house is located at the beginning of the wonderful Val Fiscalina, the pearl of Dolomites. The Dolomites with the Three Peaks as emblem, are part of the UNESCO world natural heritage.
The enchanting meadows and the mythical world of the Dolomites' sundial of Sesto produce an incomparable atmosphere for your vacation.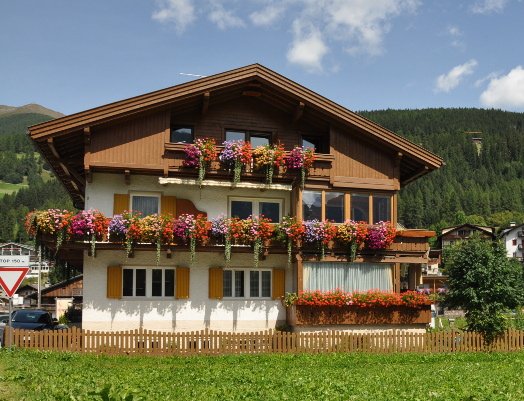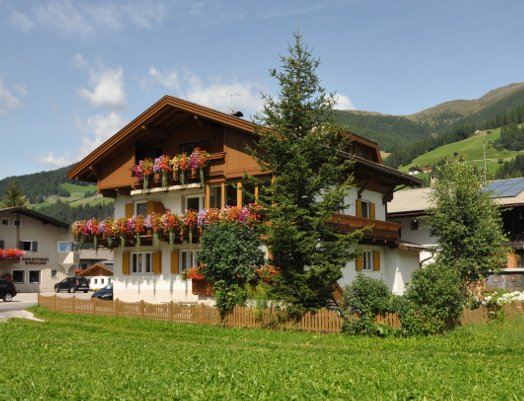 We are located straight in front of the ski lifts Croda Rossa and Monte Elmo.
In front of our house is a bus-station, which can bring you to the ski lifts. With the bus you can reach also the Passo Monte Croce (an other skilift), Val Comelico (also some skilifts, which is part of the Sextner Dolomiten) and our partner Mountain Resort Patzenfeld with a beautiful SPA-area.
Also the towns nearby San Candido, Dobbiaco and Sillian you can go by bus. In San Candido is also the train station.
The bigger cities Bruneck and Lienz (in Austria) can be reached with the car in ca. 40 minutes.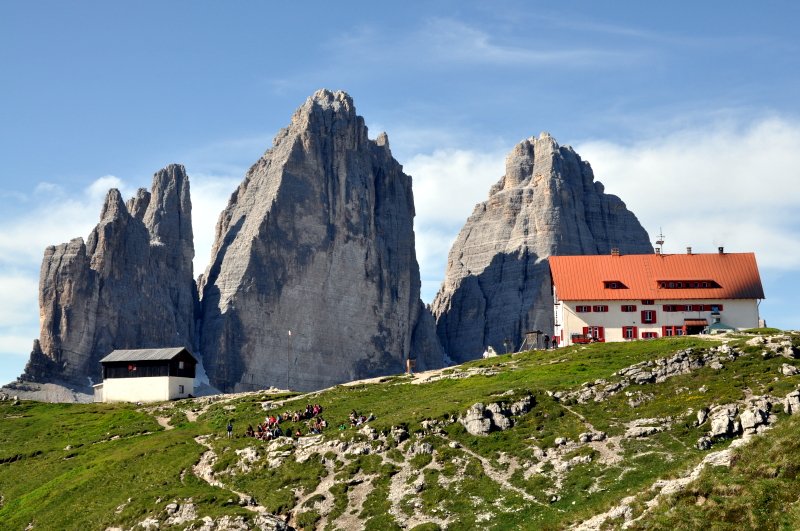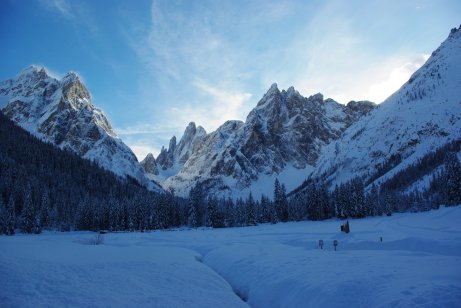 The bakery, grocery and other shops in Moos are very closely - 5 minutes by foot.
Behind our house is a small ski lift, which also connects you with the bigger ski area Croda Rossa. In this ski-region is also a coasting slide and there are reindeers.
The cross-country skiers can enjoy 160 km of ski slopers - from our house to Austria.
There are a lot of hiking trails by foot or with the snow shoes. At the sport stadium in Sexten you can go climbing, playing tennis, curling and ice skating.
In the summer we are a beautiful area for walking, climing and mountainbiking.
Of course there are a lot of restaurants and cottages around, with delightful dishes.
Mandatory information according to the EU-Regulation N. 524/2013 of the European Parliament and of the Council Platform for online dispute resolution for consumer disputes (ODR) to the European Commission: